Our Mosman dental clinic is run by three experienced dentists all fully trained in the latest dental techniques.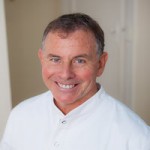 Dr. David Eyles BDS (Syd), BA (Comm)
David has worked extensively overseas, although he grew up in Mosman, and has been a partner in the practice since 1994. He is particularly interested in crown and bridgework and paediatric dentistry. David is married with four children and has a wide range of interests.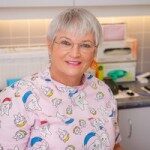 Dr. Gabrielle Traynor BDS (Syd)
Gabrielle has worked in the practice for over 25 years. She is very experienced in general dentistry and particularly aesthetics. She is married with four sons and is a well known member of the Mosman community.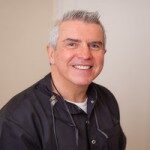 Dr. Robert Mewing BDSc (Hons, Qld)
Robert has been a partner with the practice for over 12 years, having worked in many parts of the world. He has a great deal of experience in cosmetic and implant dentistry. He is married with one son. Recently graduated from Charles Sturt University in post graduate implantology. Now offering full service in dental implants.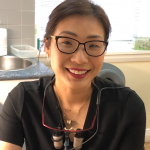 Dr. Ming Ann Ong BDSc (VIC)
Ming completed her dental training at the University of Melbourne in 2003 and has been working in private practice in Melbourne and Sydney for the past 20 years. Based in Sydney since 2009, Ming is a Mosman local, married with two children in primary school. Ming enjoys all aspects of general dentistry with a particular interest in preventative and aesthetic dentistry.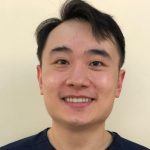 Dr. Jamie Lam BDSc (VIC)
Dr Jamie Lam has served the community as a health professional for over 15 years with degrees in both Pharmacy and Dental Medicine from the University of Sydney. Jamie believes in good communication with patients to ensure that he has a sound understanding of what the patient would like to achieve aesthetically and functionally. He constantly strives for excellence and works closely with patients to help them re-discover their confident smiles. Jamie's passion is smile reconstruction and aesthetic design. He is continually challenging himself and keeps up-to-date with the latest trends and technologies in dentistry. Jamie, a recent graduate of a Graduate Diploma in Clear Aligners, is currently pursuing a Fellowship in Implant Dentistry. With expertise in teeth straightening and comprehensive knowledge of tooth replacement solutions, he's your go-to for achieving a confident smile. When you become Jamie's patient you'll find that he is dedicated to your health, comfort and strives to provide the highest standard of care.